Online meeting et live tasting
« I was happily surprised by the quality of the buyers I met, their wine knowledge and keen interest towards my wineyard. The support and assistance from TastyWines teams were very good and personalized. I am very happy with my experience! »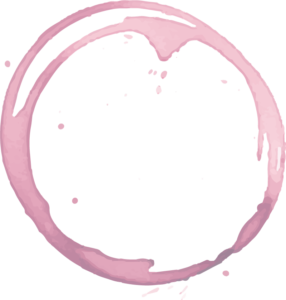 "Bravo pour cette nouvelle forme d'événement, particulièrement adapté sous Covid 19.
Nous allons rester en contact avec tous les producteurs rencontrés et peut-être passer des commandes"
« I was a little bit afraid as I cannot speak English very well. But it went well. I had fun at the online meetings with wine producers. And I'm very happy that I could find some very interesting wines. Thank you so much to the organizer that I could take some interesting bottles to taste them once again when the event was over »
Nous avons participé à 4 événements en ligne proposés par Break Events.
Format de dégustation très bien organisé et encadré.
Toute l'équipe est très présente et trouve des solutions rapides et adaptées pour des Rdv optimisés.
Merci !
«Overall we are very positive about the quality of the importers we met. We are waiting to see follow up . The fact that all the importers present can taste all the wines present is undeniably an advantage »
" Wow ! The quality of the wines and the event were excellent.
Thanks for the arrangement.
I will talk to the wineries that I met to discuss possible partnerships."
« The TastyWines Online is well organized. The staff is very professional. The venue is spacious and good. I enjoyed the online meetings with wine producers a lot. So happy to find very, very interesting wines. The event was perfect. This kind of wine tasting event is the best one at the time of Covid-19.
I hope Break Events can organize often such events
« After participating to 2 TastyWines Online, I highly recommend this format. Break Events has done a great job to adapt their expertise in traditional match-making tastings to speed-tasting events with importers gathered in an hotel interacting online with the producers as they taste the wines.I already got a fantastic importer in Seoul and I am optimistic about getting one in Shanghai as well »
«We are very happy with the organization of Tastywines Online. Without a doubt, it is the best possible tool to replace traditional face-to-face fairs. The quality support and assistance from TastyWines teams were very good and their availability was excellent. »
"The format of the event is good.
Much better than other online events I joined recently"





« I did not expect that the event would be so interesting. But it was very effective and the solution was fantastic. I took 1 bottle of wine from this event as it is quite interesting for the portfolio of my company »
"I think it is a great idea to have virtual meetings while tasting the wines. Its of crucial important in our sector. Although the connection during the zoom meetings had some problems and the schedule was not respected by the customers, all in all it has been a very positive experience, regardless the impact in our business. The organization was very good and Vanessa was always at hand when her help was necessary. She's been really helpful. Thanks!